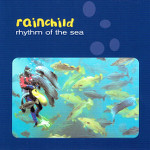 US$ 9.99
rhythm of the sea
Turn down the volume, dim the lights, and sway gently to the rhythm of the sea.
Imaginative Soundscapes take your mind out into the vast expanse of the deep ocean. Close your eyes and encounter beautiful marine life. This album was commissioned by Atlanterhavsparken, one of the largest saltwater aquarium parks of northern Europe. The tracks are named after beautiful marine creatures and complement the gracefulness of their movements.
Total playing time: 59:59
Free ring tone from this album included with your purchase.
Click to listen to a preview of each track.
---
To verify compatibility of our files with your player or phone, please check out the testfile.
Click here for more information on ordering.